Move TOC to allow more space for the content
Description
The content in the handbooks gets squashed between the Chapters and Table of Contents. This distracts the reader from the content.

An example for this can be seen on Theme Internationalization page. ​https://developer.wordpress.org/themes/functionality/localization/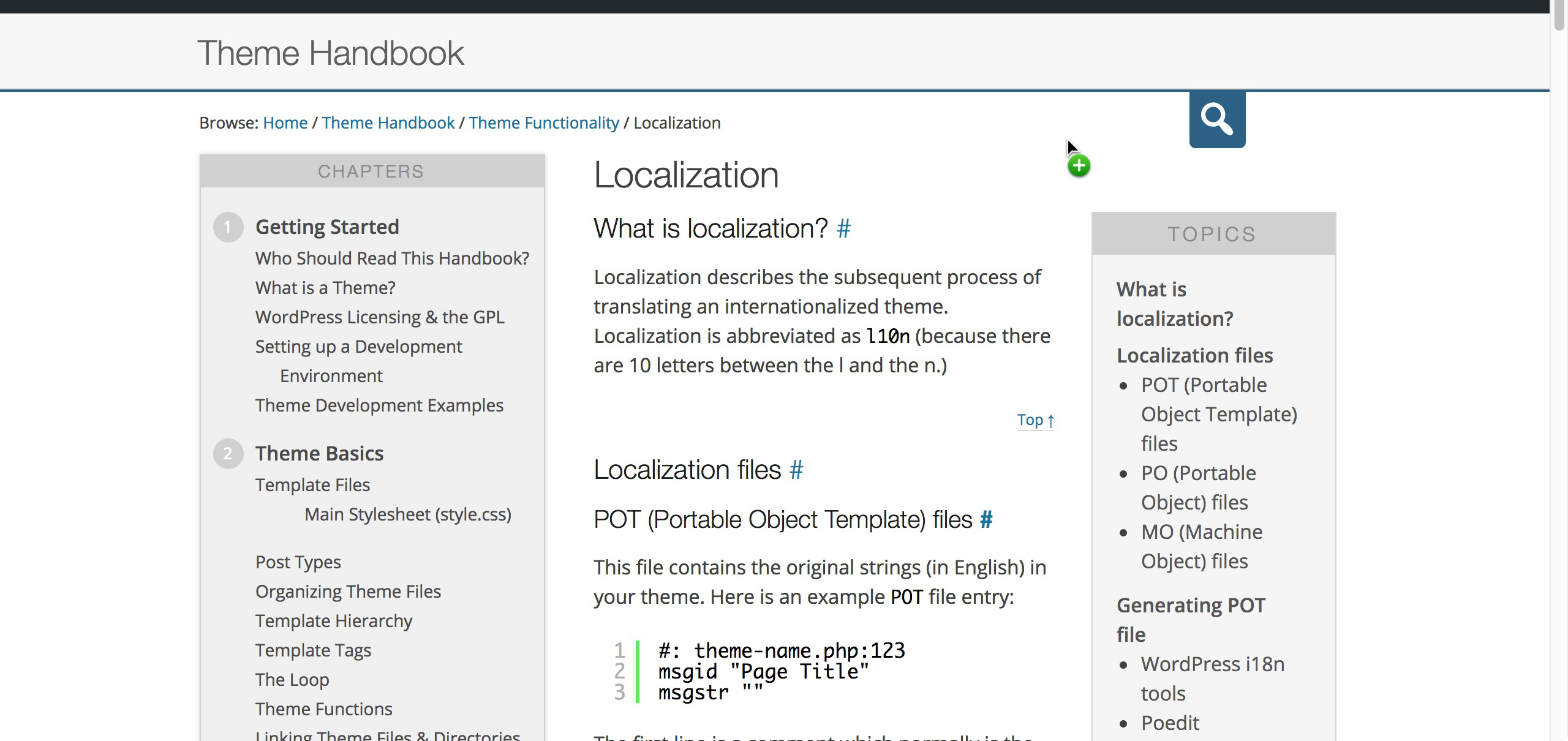 There is whitespace to the left of the TOC that we can use. The screenshot above was taken on my 13" Mac so even on smaller screens there is extra space that we can use. On larger screens there would be much more.