Plugins: Suggest related plugins when the current plugin hasn't been updated in two years
Description
There is currently a banner on any plugin that hasn't been updated in two years. We should be able to add related plugins to this section to guide the user in a better direction.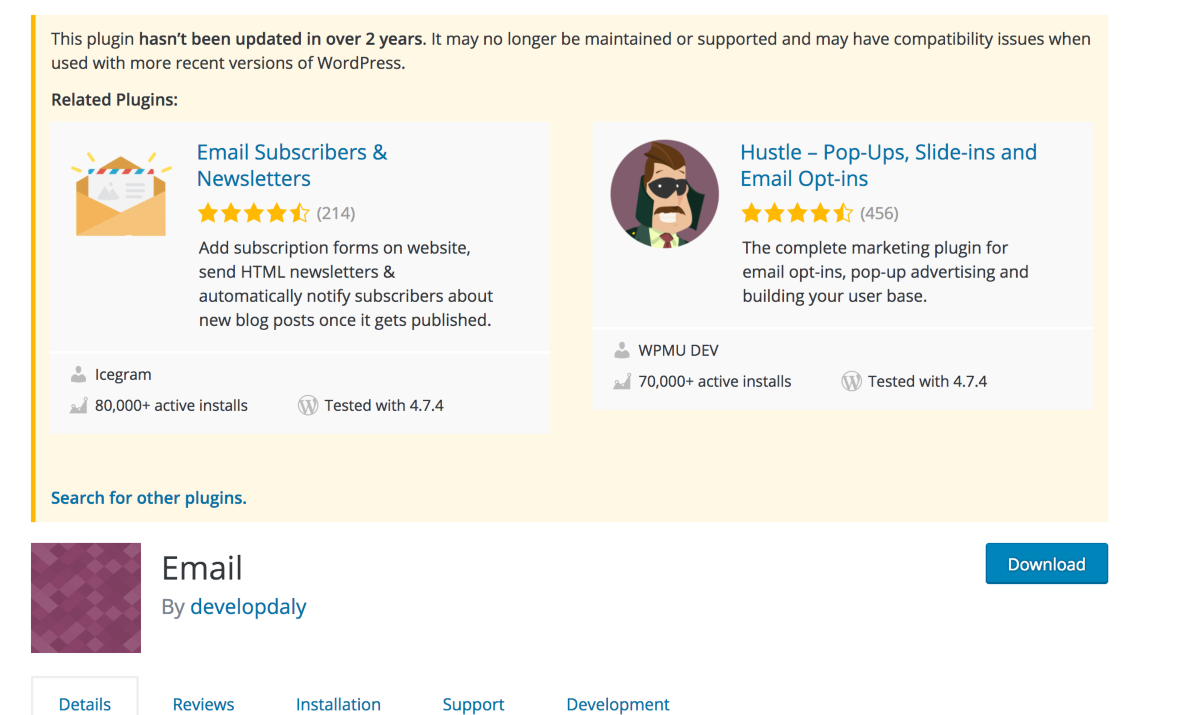 This is for: ​https://wordpress.org/plugins/email/ (chosen randomly)

This screenshot also shows a "Search for other plugins." link which just links to the search page at ​https://wordpress.org/plugins/search/email/ (just using the plugin's slug as a search string). Not great, but it is easy. Eventually we could have a page at /plugins/SLUG/related that we link to instead.

This search link could use some CSS/Design help/ideas/language.

The algorithm for related plugins isn't figured out yet (the above screenshot was hard coded with plugin IDs selected based on search), but this should be a pretty easy query to build.

The downside to this approach is that it pushes the main plugin down the page a lot, but by reusing the existing search cards it is pretty easy to implement.