Support Theme: Sticky dropdown does not assign sticky class or icon in individual Themes or Plugins forum
Description
The "Sticky" dropdown in Themes and Plugins sub-forums does not work.

To replicate:

In an individual theme or plugin forum, select the "Sticky" status from the drop-down.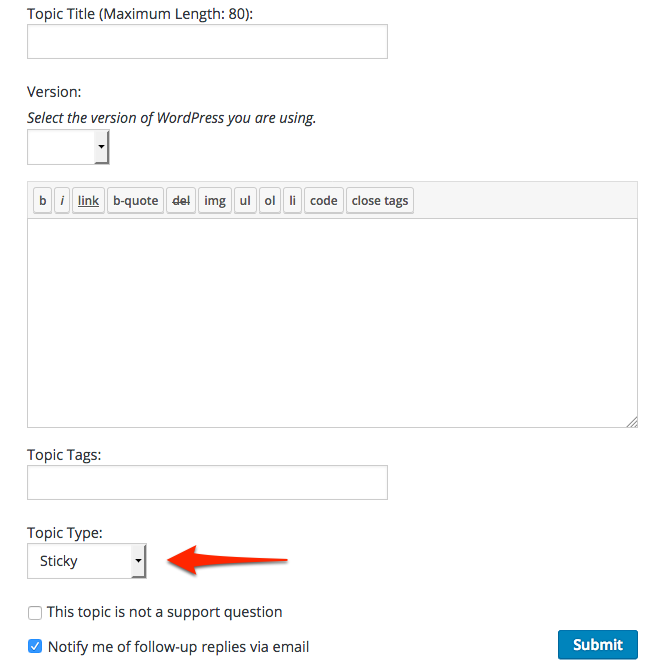 Submit the post.
Result: The post is not stickied - there is no sticky class and no thumbtack icon.


Expected: The post should have the sticky class and icon.

As a workaround, clicking the "Stick" link in the Topic Admin sidebar correctly stickies the thread, adding the pin icon and the sticky class.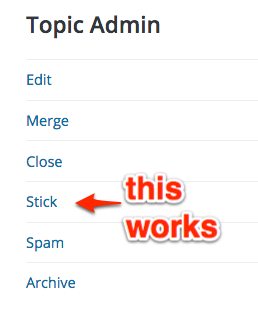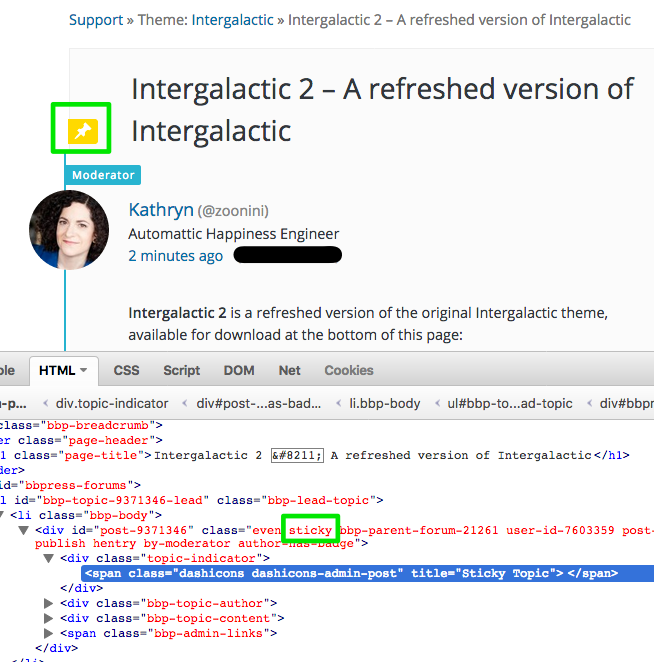 I tested the "Super sticky" dropdown and it appears to be broken as well.