Proposal to change the headings hierarchy in the Home page
Description
Splitting this out from #4110.

The headings hierarchy in the home page has room for improvements for better SEO and accessibility: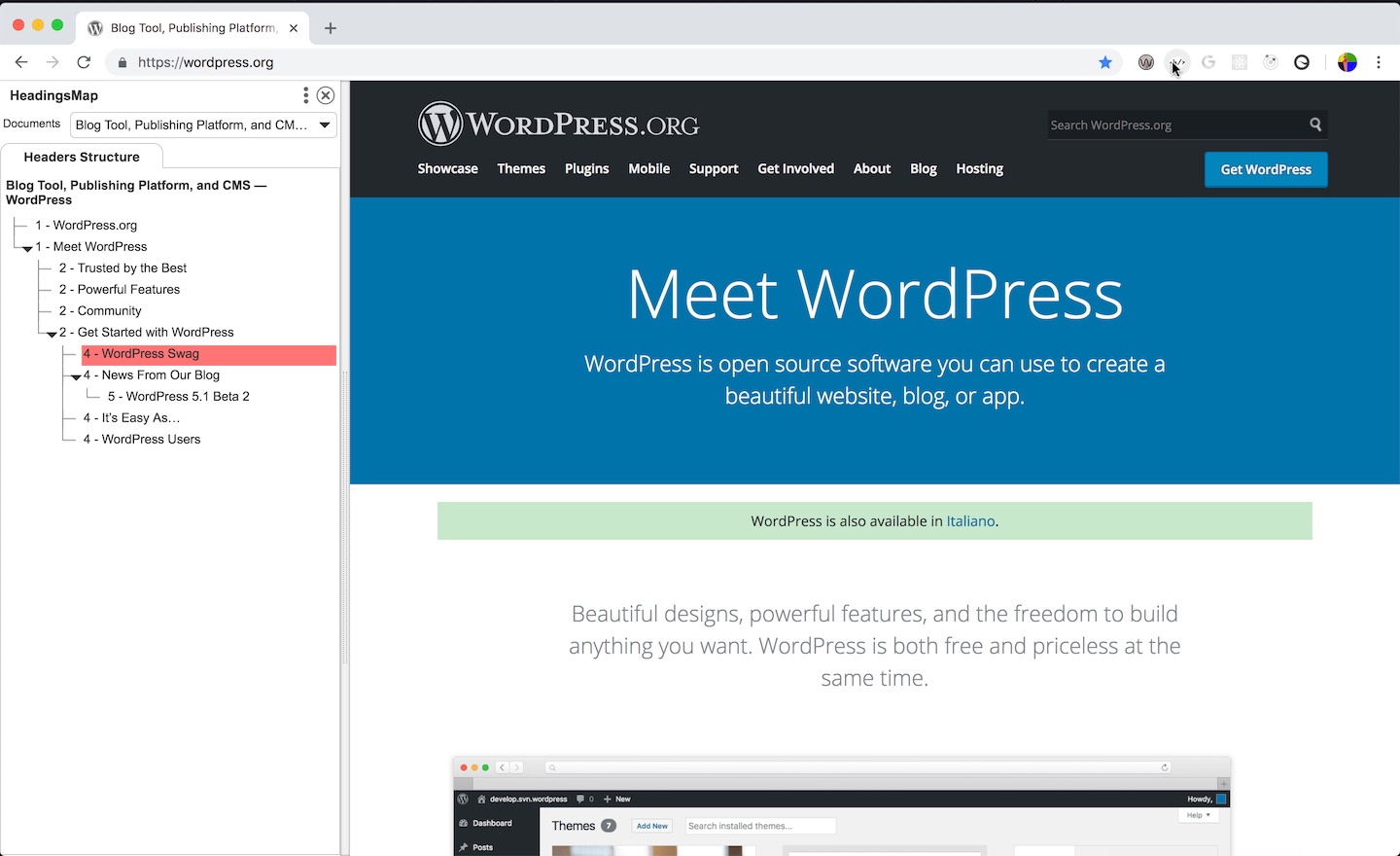 Currently, there are two h1 and one level is skipped, thus producing an incorrect hierarchy.

Whether the logo should be or not be the main h1 heading can be matter of debate. However, in this case I'd say the logo should not be the main heading across the whole .org network.

In this page, the main topic is clearly "Meet WordPress", which should be the only h1 in the page, followed by the other headings in a correct hierarchy: all the headings after "Get started with WordPress" should be bumped up by one level.