Need word-wrap: break-word on links
Description
When a link doesn't have a dash, it won't break on small screens, making the responsive layout break out: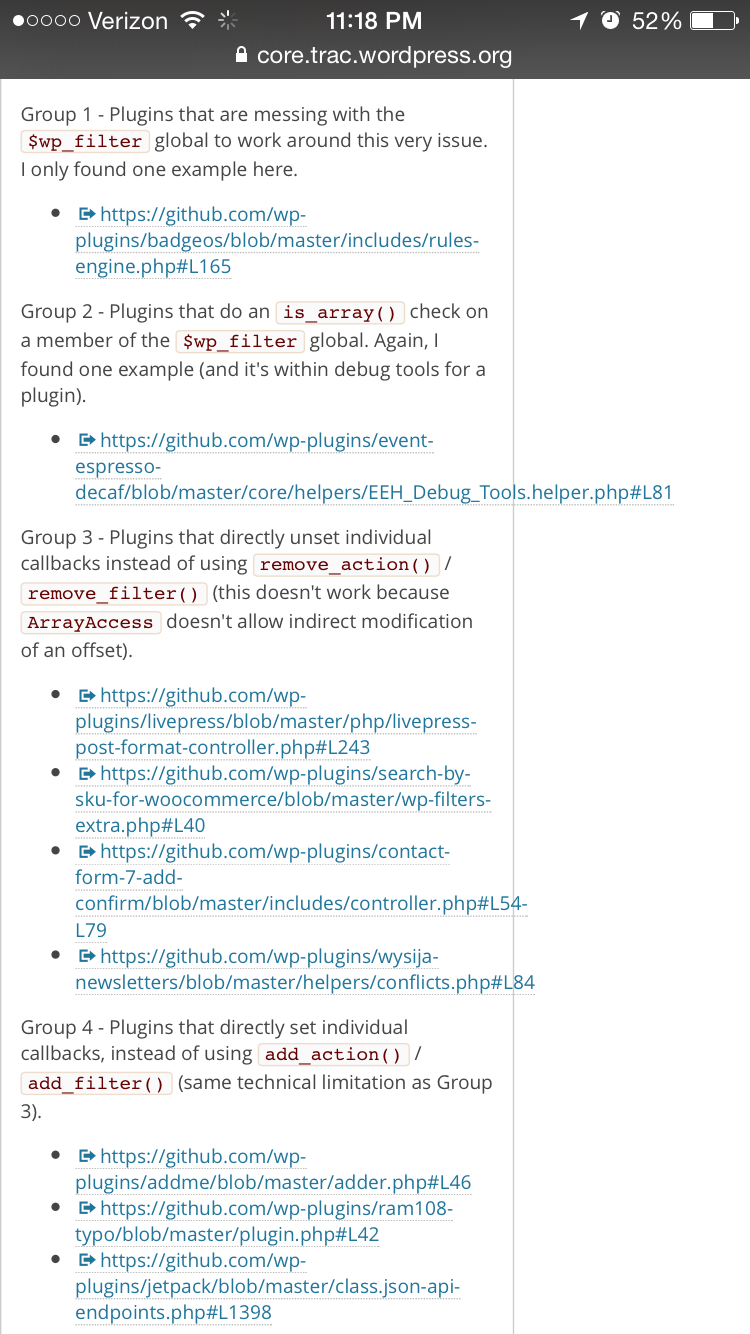 I'd suggest a rule on links inside the content to add a simple break-word declaration. I wouldn't do it beyond that bc break-word is kinda ugly on actual words, and links are likely the biggest offender here.

I don't know how all this is handled w/ Trac styles so I figure someone with more know-how can whip it up quicker.