404 page for Make.WordPress.org
Description
Related to #150, concerning the use of 404s on WordPress.org, there is a similar yet subtly different (to my eye) problem on the Make sites.

There is no content whatsoever displayed in the page itself (i.e. nothing between the header, nav, and footer) toindicate one is at a "404" on Make.WordPress.org.

Example of what happened when I'd not had enough coffee this morning and attempted to visit ​http://make.wordpress.org/dpa instead of /docs/ shown below: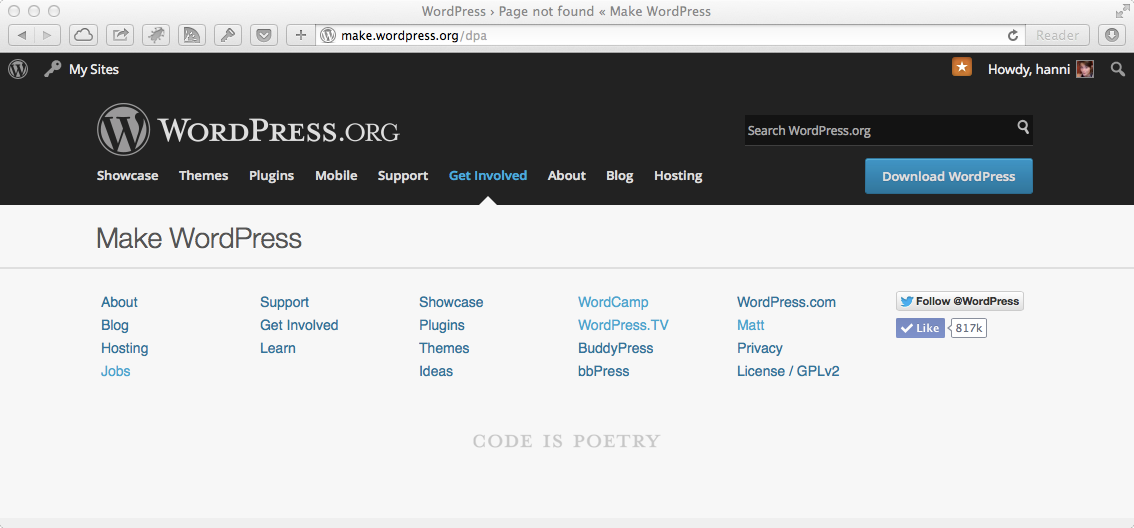 Note that "Page not found" is included in the page title element but just not indicated in the page content which is displayed within the browser itself.

Depending on resolution to #150, similar content (even the content located at WordPress.org/404/ would arguably be an improvement) could be used.