Mercantile store is erroring on Canadian Credit Card
Description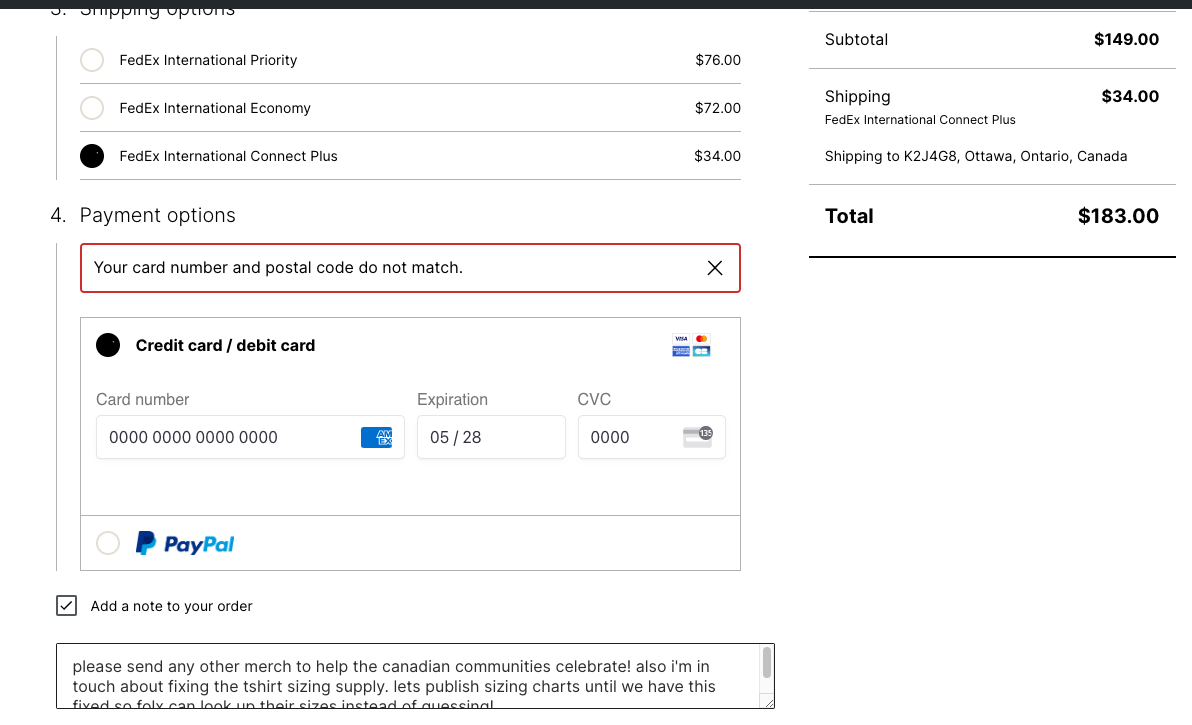 Unable to checkout with valid Canadian Credit Card. Card has now been billed and refunded multiple times from the WORDPRESS MERC store but is still erroring on the store itself, saying the postal code does not match what's on file.

Steps:

Add items of interest to cart
Checkout with a Canadian credit card, valid
Observe the error in reported postal code issue
Manually fill in all fields instead of using Google Pay. Encounter same error. Points to processor interference
Notice your banking app informs you of the valid charge made, then immediate refund.
Attempt to change the postal code to match what you know is on file
Step 5 repeats.
Here we are, filing the Trac ticket!
Potentially a currency issue - the store did auto-change to CDN.

Interesting error! Happy to help debug further, thanks y'all!
Priority set to omg bbq because how else are we to celebrate next month without this fine merch??