Missing support third-pary blocks in the theme patterns preview
Description
The new patterns preview does not support patterns build with third-party blocks.

In our Aino theme (​https://wordpress.org/themes/aino/) we use our AinoBlocks blocks (​https://wordpress.org/plugins/aino-blocks/). As a result, the preview looks very broken in our theme, see: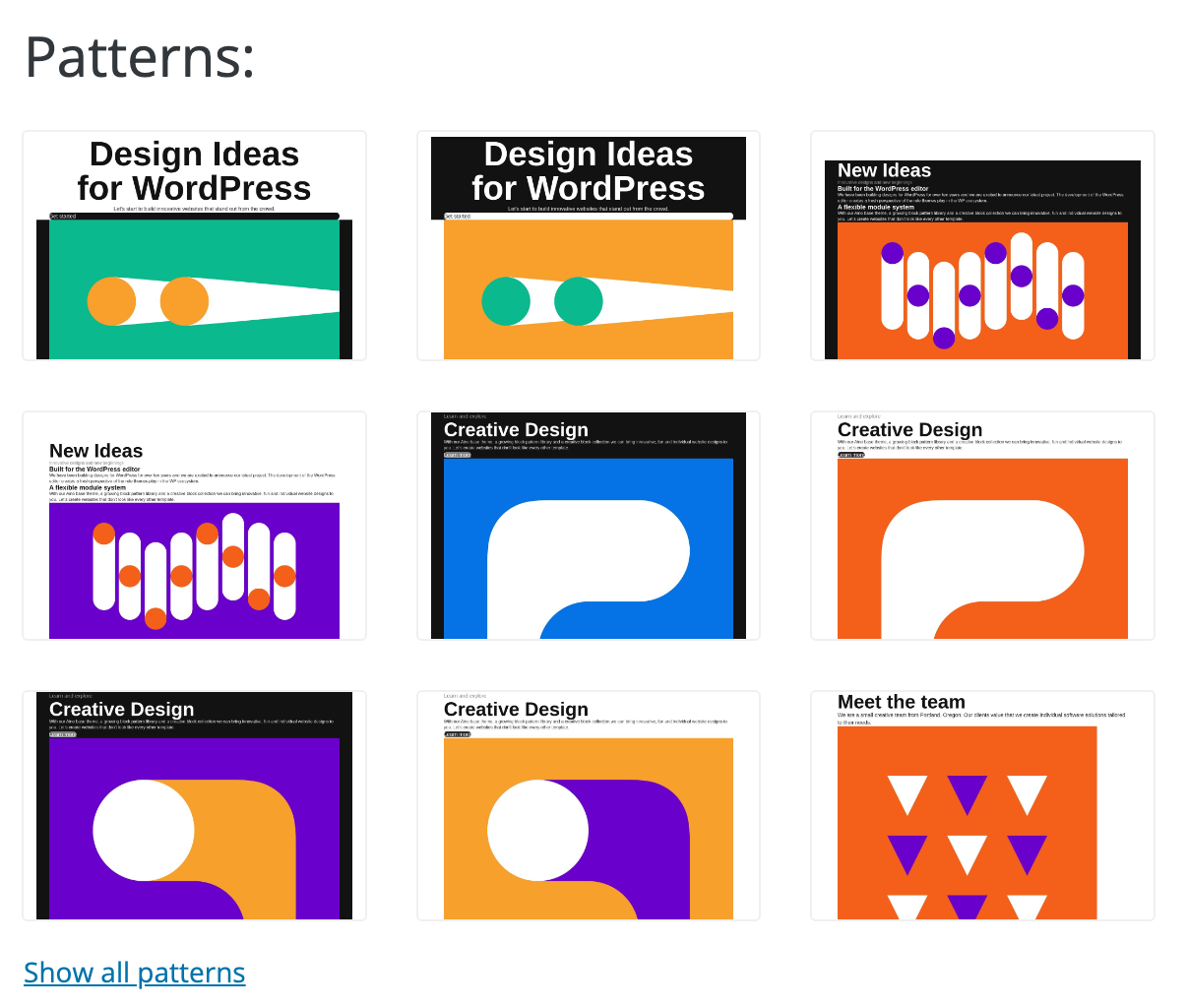 In comparison, the patterns in the editor patterns preview: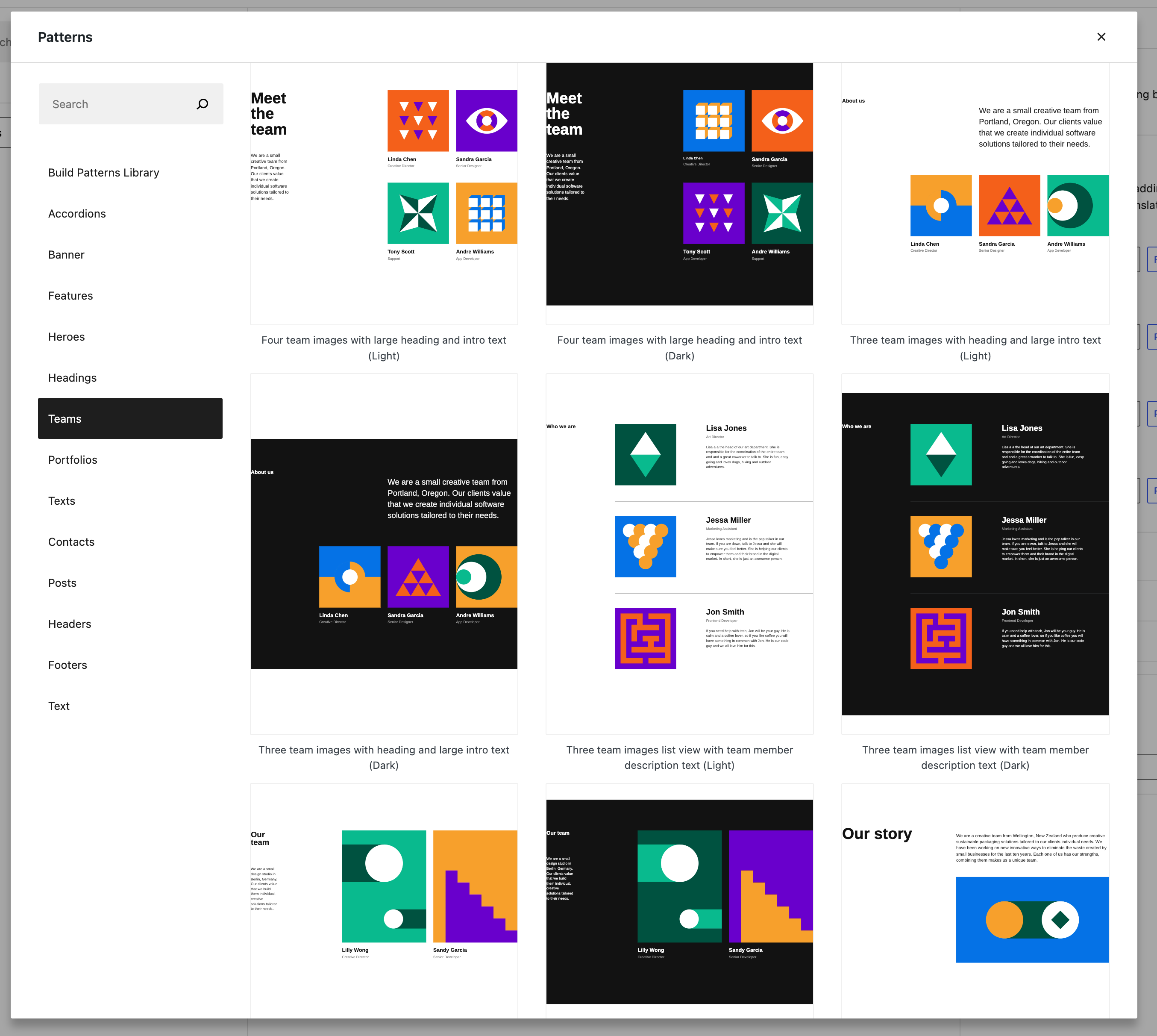 Can this be fixed, as I'm sure we are not the only ones using other than core blocks in their themes. And the broken preview does not look very inviting at the moment.